New Zealand Cruises |
Free Travel Brochures
View Basket

The following free holiday travel brochures feature New Zealand Cruises holidays, tours and packages – click the GET THIS FREE button to order your New Zealand Cruises holiday brochures.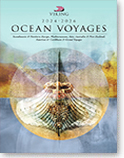 2020-2023 Europe | Americas | Asia | Australia | New Zealand | Viking is passionate about travel and, as an independently owned company, Viking is able to do things differently. Viking creates journeys that give you more time to explore, and immerse yourself in each destination. Viking builds the kind of ships that are exactly what you have told Viking you want – elegant, warm and inviting, with an emphasis on comfort and service. And you won't have to pay extra for those everyday comforts and necessities. EarlyBird Deals!
> MORE...
---
---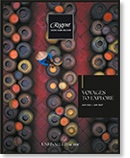 2020-2022 Mediterranean | Northern Europe | Caribbean | Alaska | Canada | New England | Asia | The Pacific | Africa | South America | This is cruising as you want it to be - a sumptuous world where your every wish, your every whim and your every want are met with personalised service, luxurious comfort and complete fulfilment of your passion for travel. Anticipate an unforgettable journey where everything is included, without exception and without compromise. Experience the extraordinary with Regent Seven Seas Cruises and create memories to last a lifetime.
> MORE...
---
---