Albania |
Free Travel Brochures
View Basket

The following free holiday travel brochures feature Albania holidays, tours and packages – click the GET THIS FREE button to order your Albania holiday brochures.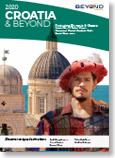 2020 Croatia | Greece | Turkey | Slovenia | Montenegro | Albania | Macedonia | Serbia | Bosnia & Herzegovina The Balkans – southern Europe's small yet captivating region between the Adriatic and Black Sea – offers visitors great value and a wealth of wonderful treasures to discover. Beyond Travel brings you the widest selection of hotels and sightseeing tours at competitive prices, independent itineraries for travellers who want to do their own thing, tailor-made journeys, fully escorted tours, small ship cruises and Dalmatian Island cruises.
> MORE...
---
---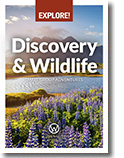 Explore has been taking small groups on adventure holidays for almost 40 years. its authentic travel experiences immerse you in the sights and culture of each extraordinary destination, and Explore works with local tour leaders who are uniquely placed to add spontaneous moments to every trip. Take small groups of like-minded people, add expert tour leaders and comfortable, no-frills accommodation and plan tours that get you closer to the people, the landscapes and wildlife that make our world an amazing place.
> MORE...
---
---