Macedonia |
Free Travel Brochures
View Basket

The following free holiday travel brochures feature Macedonia holidays, tours and packages – click the GET THIS FREE button to order your Macedonia holiday brochures.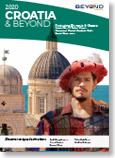 2019 Croatia, Greece, Turkey, Slovenia, Montenegro, Albania, Macedonia, Serbia, Bosnia & Herzegovina. The Balkans – southern Europe's small yet captivating region between the Adriatic and Black Sea – offers visitors great value and a wealth of wonderful treasures to discover. Beyond Travel brings you the widest selection of hotels and sightseeing tours at competitive prices, independent itineraries for travellers who want to do their own thing, tailor-made journeys, fully escorted tours, small ship cruises and Dalmatian Island cruises.
> MORE...
---
---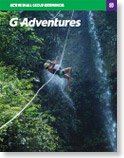 | Europe | Asia | Americas | Africa | New Zealand | There are plenty of great places to take things slow on this amazing planet of ours, but what if you want to go a little faster? G Adventures' Active trips provide meaningful small-group experiences for those eager to physically engage with their environment. Active adventures engage the muscles as much as the mind and heart: walking, cycling, whitewater rafting, dog-sledding, and other amazing activities await.
> MORE...
---
---