New Zealand luxury |
Free Travel Brochures
View Basket

The following free holiday travel brochures feature New Zealand luxury holidays, tours and packages – click the GET THIS FREE button to order your New Zealand luxury holiday brochures.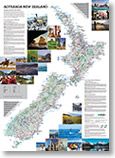 Plan your North or South Island holiday with the help of New Zealand Tourism's detailed map showing transport options, historic and sightseeing places of interest, themed highways and scenic routes. New Zealand's themed highways will lead you through some of the most famous landscapes, with great attractions along the way. New Zealand is a favourite self-drive destination, thanks to the compactness of the country and excellent touring routes that offer awe-inspiring scenice highlights, attractions and must-do activities along the way.
> MORE...
---
---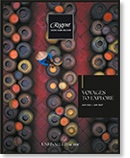 2020-2022 Mediterranean | Northern Europe | Caribbean | Alaska | Canada | New England | Asia | The Pacific | Africa | South America | This is cruising as you want it to be - a sumptuous world where your every wish, your every whim and your every want are met with personalised service, luxurious comfort and complete fulfilment of your passion for travel. Anticipate an unforgettable journey where everything is included, without exception and without compromise. Experience the extraordinary with Regent Seven Seas Cruises and create memories to last a lifetime.
> MORE...
---
---