To order this holiday brochure for FREE delivery to your home or computer, click the GET THIS FREE button.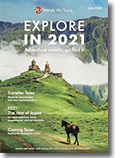 This brochure is no longer available on this website.
Wendy Wu Tours is your Asia expert
Wendy Wu Tours is Australia's leading Asia tour specialists and with over 25 years' experience arranging holidays to Asia. The Wendy Wu team has travelled extensively through the region and are fonts of knowledge on all things Asia.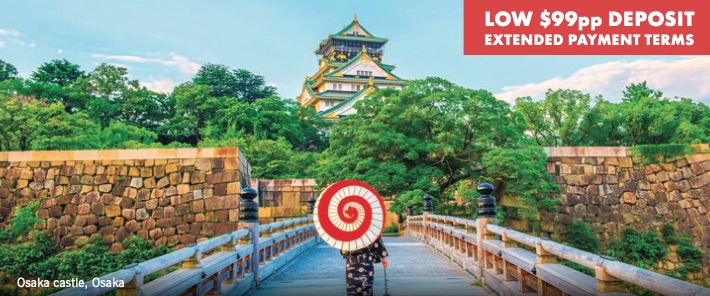 Why book with Wendy Wu Tours
Over 25 years' operating tours to Asia
Unrivalled expertise
Comprehensive range of Fully Inclusive Classic Tours, Go Beyond, Exclusive, Private and Solo Tours as well as Tailor-Made Holidays
Team of experienced and dedicated National Escorts and Local Guides
Unique travel experiences you will remember for life
All your travel plans are taken care of, so you can sit back, relax and enjoy your holiday
Wendy Wu Tours does Asia and Latin America like no one else. Be astounded by Asia's most impressive sights and natural wonders, and enchanted by cultural traditions. Wendy Wu Tours will provide you with the opportunity to see first-hand how the local people live – from the big cities to the remote countryside. It is Wendy Wu Tours' aspiration that everybody travelling to Asia comes home enthused and inspired, having had the chance to really get to know the country that we are so passionate about.
Inside this magazine you will find:
2021 The Year of Japan
Trails of Japan in images
Victoria Mekong in Focus
Traveller Tales by Steve Meacham
Introducing Central Asia & Eurasia
Meet our team with Dinah Shafry
Latin America
New destinations for 2021
Chile Top to Toe
Traveller Tales by Peter Hartnall
Head to Head: Japan
Discover the World
Traveller Tales by Michele Wisener
Cover image: Georgia
5 Reasons why group tours are a great way to travel
Floating Far Away, from Houseboats to Riverboats
Meet our team with Ian Enright
Welcome to the Wu Kingdom
Travel your way
Wendy Wu Tours has a range of touring styles to help you see Asia in the way that suits you best.
All Wendy Wu Tours group tours include:
International economy-class airfare and taxes
All meals on Fully Inclusive Classic Tours and most meals on Exclusive and Go Beyond Tours
Transfers and all transportation in country of travel
Expert National Escorts and Local Guides
See the highlights of the region on Wendy Wu Tours' Fully Inclusive Classic Tours
These meticulously designed journeys are perfect for those who want to see iconic sights and magnificent treasures on a fully inclusive tour.
On a Classic Tour all your arrangements are taken of – flights, accommodation, transfers, touring, meals and if you need them, visas. You're in safe hands throughout your tour with Wendy Wu Tours' National Escorts who have at least five years' guiding experience and are born and raised locally.
Get under the skin of Asia on Wendy Wu Tours' Immerse Yourself Tours
Venture off the beaten track to explore fascinating destinations away from the tourist trail. You will discover the local culture in depth, take part in unique experiences and see sights not often witnessed by other travellers. These tours take you away from the comforts of home but will reward you with experiences of a lifetime.
Solo Travel
Always wanted to travel to Asia and experience a different culture but not keen on doing it on your own? Wendy Wu Tours Solo Tours offers you a ready-made group of likeminded travellers. Wendy Wu Tours' National Escorts are there every step of the way, and some free time is built-in so you can go exploring on your own or with your new friends or simply take some time out to just relax.
Independent Travel
If you enjoy the comfort of having arrangements made for you, yet want to travel at your own pace, then Wendy Wu Tours' selection of short stays or tailor-made arrangements are ideal. Create your very own itinerary or choose from a wide range of short stay modules.
This brochure covers the regions and holiday types listed below. Click on the links to see more free travel brochures covering the regions and holiday types you are interested in.