Worldwide Yacht Charters & Sailing Holidays View Basket
To order this holiday brochure for FREE delivery to your home or computer, click the GET THIS FREE button.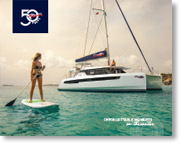 This brochure is no longer available on this website.
A World of Experiences: Unforgettable Moments on the Water
CARIBBEAN: St Martin, St. Lucia, Grenada, Puerto Rico| THE AMERICAS: Belize, Bahamas, Florida | MEDITERRANEAN: Italy, Croatia, Greece, Turkey | INDIAN OCEAN: Seychelles | SE ASIA: Thailand | SOUTH PACIFIC: Tahiti, Tonga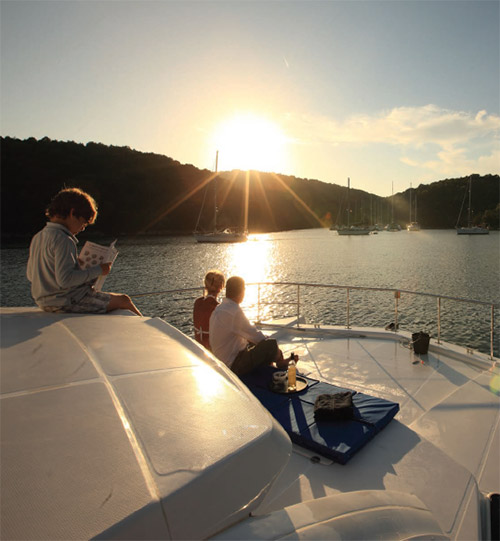 The Moorings is the world's leading yacht charter company, with over 40 years' experience, more than 20 stunning destinations worldwide and the largest and most innovative charter fleet.
Offering crewed, skippered, bareboat or power charter yacht holidays in the Mediterranean, Caribbean, the Americas, Seychelles, Thailand, Tahiti or Tonga; The Moorings has a holiday option to cater to everyone's needs, from the seasoned sailor to the casual traveller with little to no boating experience.
The new Moorings brochure features new yachts, new holiday options and a brand new sailing destination - Puerto Rico in the undiscovered Spanish Virgin Islands!
Sailing Yacht Holidays
A Moorings Bareboat Sailing Holiday will make your sailing dreams a reality with the opportunity to experience thrilling open-water passages or laid-back jaunts in breathtaking destinations worldwide - visit secluded white-sand beaches, exotic wildlife reserves, authentic local bars or ancient seaside ruins. No experience? No worries - Let your Moorings Skipper take the helm and show you where to find the best of the hidden spots.
Power Yacht Holidays
If you desire the speed and freedom of a Power Yacht, then charter a custom-built Moorings power catamaran. On board one of these luxurious and fuel efficient yachts, you can explore exotic locations such as the Virgin Islands, Bahamas, Mexico, Seychelles, Tonga, Thailand or Mediterranean locations in Croatia, Turkey or Greece. With exceptional handling and spacious interiors, these yachts are perfect for family and friends to enjoy the empowering experience in comfort and style.
Fully Crewed Yacht Holidays
A Moorings Crewed Yacht Holiday is an all-inclusive voyage into sheer luxury. On your own private yacht, you'll experience all-inclusive first-class service from your professional Skipper and gourmet Chef while creating fond memories with family and friends. Choose to charter in idyllic settings around the world, including the Caribbean, Mediterranean, Tonga, Tahiti, Thailand and the Seychelles and enjoy the very best of your chosen destination.

This brochure covers the regions and holiday types listed below. Click on the links to see more free travel brochures covering the regions and holiday types you are interested in.