New Zealand Independent Travel Guide View Basket
To order this holiday brochure for FREE delivery to your home or computer, click the GET THIS FREE button.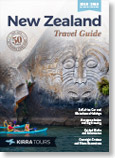 This brochure is no longer available on this website.
Everything you need to create your own perfect holiday
Self-Drive Car & Motorhome Itineraries | Accommodation & Sightseeing | Overnight Cruises | Guided Walks & Adventures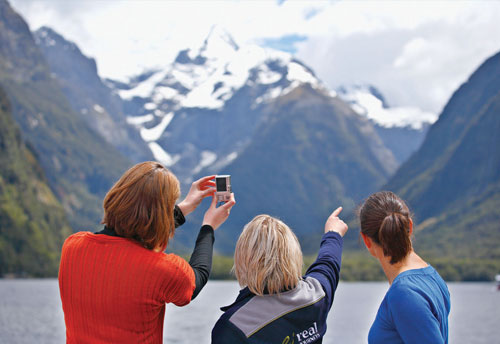 Travelling independently means you are free to do what you want, when you want, how you want. If you want to add a guided walk, an overnight cruise, a cycling adventure, a special lodge or perhaps a popular train journey such as the famous TranzAlpine into your itinerary, you can! And Kirra can take care of any of these arrangements for you.
New Zealand is beautiful all year round and has so much to offer - great snow and skiing in winter, abundant sunshine in summer, beautiful colours and breathtaking scenery in autumn and spring… The best time of year to see New Zealand will depend on what you want to see and do. With Kirra Holidays, you're guaranteed to get the ideal mix of cultural interactions, historical experiences and natural scenery that makes New Zealand such a unique destination.
Creating memorable holidays since 1968
With over 45 years' experience and dedication to New Zealand, Kirra is well known as a company that puts together outstanding holiday experiences in this beautiful country. This brochure gives all you need to travel independently and design your own itinerary around your idea of an unforgettable holiday.
Discover this incredible corner of the world, a place of undulating farmland and stunning coastlines, landscapes peppered with vast lakes, plunging fiords and steaming geysers, mysterious cultures, incredible activities and ancient history, making it an unbelievably rewarding destination for independent travellers.
Whether you are looking for a short weekend break or an extended touring experience, you will find everything you need, from a vast array of accommodation options and itinerary suggestions right through to a wealth of information and handy hints on each of New Zealand's iconic destination choices and sightseeing experiences.
With the most comprehensive range of accommodation throughout New Zealand, Kirra Holidays can provide you with unlimited choices in style, location, quality and price. Be it hotels, motels, apartments, resorts, luxury retreats, exclusive lodges, or hosted bed & breakfasts, you'll find what you're looking for.
Kirra Holidays is waiting to help you experience something unique and extraordinary on your next visit to New Zealand.
Contents
Design your own holiday

Car Rentals
Motorhome Rentals
Transfers, Train and Ferry Journeys
Accommodation Chains
Luxury Accommodation


Favourite Self-Drive Holidays

North Island Self-Drive Itineraries

South Island Self-Drive Itineraries

Both Island Self-Drive Itineraries

Walks & Adventures

5 Day Ultimate Hikes Milford Track

3 Day Ultimate Hikes Routeburn Track

3 Day Hollyford Track

5 Day Queen Charlotte Track

5 Day Abel Tasman Guided Walk

6 Day Alps To Ocean Cycle

5 Day Otago Rail Trail Classic

3 Day Landsborough Wilderness Experience

Hauraki Overnight Cruise

Milford Sound Overnight Cruises

Doubtful Sound Overnight Cruises

Where To Stay & Play - North & South Islands

Auckland
Northland
Coromandel & Bay of Plenty
Rotorua
Hamilton & Waikato

Lake Taupo

Tongariro & Taranaki

Hawkes Bay & Eastland

Wellington & Wairarapa

Marlborough & Picton

Nelson & Abel Tasman

Kaikoura & Hamner Springs

Christchurch & Akaroa

Lake Tekapo & Mt Cook

West Coast & Glaciers

Queenstown

Wanaka & Central Otago

Te Anau & Fiordland

Dunedin

Southland & Stewart Island

Cruises

Milford Sound
Doubtful Sound
Milford Sound and Doubtful Sound
Cruise Shore Excursions
This brochure covers the regions and holiday types listed below. Click on the links to see more free travel brochures covering the regions and holiday types you are interested in.