USA, Canada, Alaska, Central & South America View Basket
To order this holiday brochure for FREE delivery to your home or computer, click the GET THIS FREE button.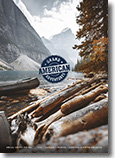 This brochure is no longer available on this website.
Open for adventure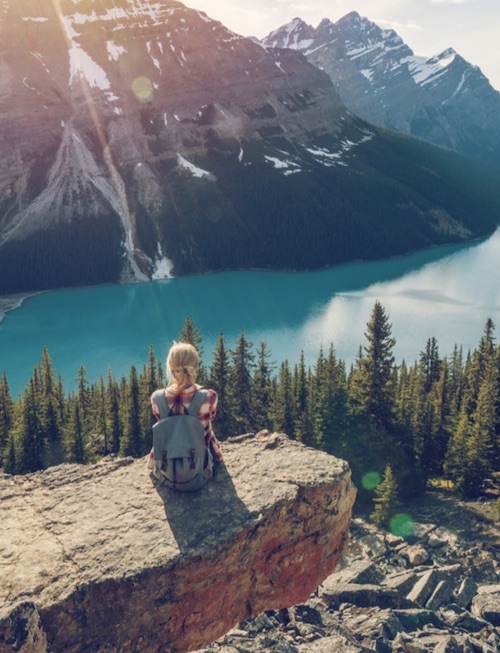 The Americas are full of vast, fascinating landscapes, providing almost limitless potential for adventure. On tour, each day brings rewarding new experiences – it could be immersing yourself in local culture, enjoying authentic regional cuisine or discovering the spectacular national parks and wildlife. Consider Grand American Adventures your ultimate guide on these adventures: its years of experience, knowledgeable guides and local support make Grand American Adventure tours more than just the sum of their parts, they're a journey in every sense. The first step of any journey is deciding where to go. Find inspiration inside this brochure.
Leading the way
With over forty years experience specialising in small group tours to the Americas, Grand American Adventures is the longest running, largest operator of its kind in the region. You might say Grand American Adventures know the Americas better than anyone else. And what Grand American Adventure has learned is that a tour is not just about where you go, but how you experience it. On Grand American Adventure tours, you will feel like you're on a road trip with friends, sharing a passion for travel and discovery. Visiting the must-sees sure, but occasionally heading away from the tourist trail, stopping at the little places you won't find in guidebooks, experiencing something new, unexpected and exciting. An authentic adventure.
Five reasons to go with Grand American Adventures
Expertly Planned
Every Grand American Adventure is enhanced by its knowledge and expertise. Covering all the most exciting sights, highlights and activities but also including unique, off-the-beaten-path locations you wouldn't find travelling alone. With itineraries designed to make the most of your time you can take a back seat, relax and enjoy a thrilling, fulfilling and authentic American Adventure.
Small Groups Are Better
With a maximum group size of just 13, it feels more like travelling with friends than being on an organised tour. Grand American Adventures' small group trips are made up of like-minded singles, couples and friends with a passion for adventure. And if you're travelling solo, there's no need to pay a single supplement if you're happy to share a room or tent with a fellow traveller of the same gender.
Experienced Tour Leaders
It's not just about where you go, it's the way you experience it. Homegrown, enthusiastic and keen to share their local knowledge, Grand American Adventure Tour Leaders not only take care of all the logistics but are constantly working to ensure everyone gets the most from their tour. Each day, using their expertise to suggest, advise and cater the tour to individual and group interests.
Travel With Confidence
With over 40 years' experience, Grand American Adventures knows what makes for the ultimate trip in the Americas.Grand American Adventures is proud to say that 95% of its customers would recommend it to friends. You enjoy stress free travel and can book with confidence knowing Grand American Adventures has 100% guaranteed departures on almost all its trips, as well as full ABTA and ATOL protection.
Naturally Responsible
Grand American Adventures respects the environment and the people you encounter on your tours. This is why Grand American Adventures follows a 'Leave No Trace' philosophy, keeping to existing trails wherever possible, disposing of waste responsibly, and supporting locally owned businesses, charities and responsible organisations.
Tailor-Made Group Tours
If you've got eight or more people travelling together, be they friends, family, club or society, Grand American Adventures can create a custom-made, private group itinerary, tailored to your requirements.
Family Tours
Crafted by parents with fun and safety in mind to entertain both the young and old alike. Grand American Adventures' tour leaders take care of the driving and logistics so you can arrive fresh, informed and ready to explore all those amazing destinations.
Special Departures
If you want to make sure you're in the right place at the best time to be there, look out for Special Departures. These trip dates are planned to coincide with iconic events, like July 4th or JazzFest. Check the itinerary footnotes or look online.
This brochure covers the regions and holiday types listed below. Click on the links to see more free travel brochures covering the regions and holiday types you are interested in.