Explore Worldwide - Family Small Group Adventures View Basket
To order this holiday brochure for FREE delivery to your home or computer, click the GET THIS FREE button.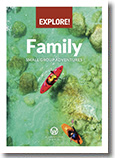 This brochure is no longer available on this website.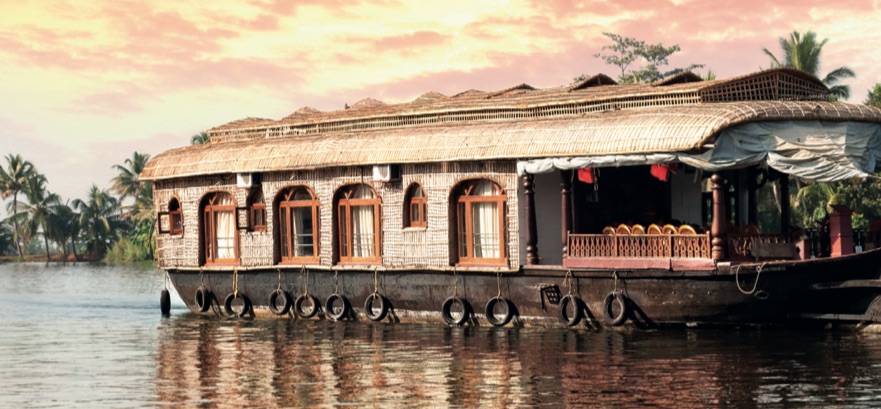 Welcome to Explore
Europe | Middle East and Africa | Asia and the Pacific | The Americas
Explre is an award-winning adventure travel company building unique, small group holidays for families to over 50 destinations around the world. From kid-friendly hotels with swimming pools to sleeping in tee- pees, exploring Angkor by tuk-tuk to taking away the hassle with complementary transfers, Explore builds its adventures for families, so you can kick back and enjoy your trip. Here's what you and the kids can look forward to:
For you
Holidays organised around school term dates
Hassle-free holidays designed around your needs
A pace to suit every family member.
See the world through your children's eyes.
Experiences that educate, inspire and excite.
Experienced, passionate leaders.
Like-minded family groups.
For the kids
Make friends with other similar-aged children.
Stay in tree tents, houseboats and beehive huts.
See iconic landmarks from around the world.
Experiences that educate, inspire and excite.
Meet kids with similar interests.
New countries and cultures.
What's your pace?
Sometimes you want to move fast; sometimes you want to sit back and enjoy the view. Explore knows most of the time the kids set the speed of a holiday, so there are a few different paces available to help you customise your perfect family holiday.
What are your children's ages?
A major highlight of travelling on a family adventure holiday is children making friends and sharing experiences with other families. The average age of children travelling with Explore is 13 years old.
Due to the active nature of these Family Adventures, Explore provides guidelines regarding the minimum age that it believes is most suitable for each trip, with an ideal age from seven upwards. Occasionally Explore accepts bookings from families with children from five upwards if travelling with older siblings.
For active teenagers, there are a range of trips that are reserved for children aged 11 years and over.
About Explore
From Explore's first tour in Egypt to its latest trips in Tajikistan and Jamaica, Explore has been creating holidays all over the world for more than 37 years. Explore loves embracing different cultures, getting under the skin of a country and creating experiences that go beyond an ordinary holiday.
The best advice comes from people who've experienced it, so Explore has spent lots of time travelling to every corner of the globe to make sure they've been there, done that. That way you know you're in capable hands from the moment you book, to the moment you return home.
You'll get up close and personal with the destinations and communities you travel through, seeing top tourist sites as well as going off the beaten path and visiting hidden gems. Explore pairs local, family-run hotels with unique accommodation like Bedouin camps, teepees, raft houses and boats. Explore leaves no stone unturned to make sure you have a truly authentic experience. And when you travel with Explore, you support the people and places it visits, leaving only footprints and taking only memories.
This year Explore is launching 14 brand new trips, including a winter exploration in Russia and a journey travelling along the iconic Pamir Highway and across the Tien Shan into Kazakhstan.
The local Explore Leaders are enthusiastic and passionate about their region. Whether you're curious about culture, history or community, your leader will share first-hand knowledge and unique insight you wouldn't get elsewhere.
From the fairytale castles of Romania to the big game of South Africa, Explore has a wide variety of destinations and adventures to choose from. Choose the type of holiday, the pace you want to travel, and the accommodation grade that suits you.
Get closer with Explore.
This brochure covers the regions and holiday types listed below. Click on the links to see more free travel brochures covering the regions and holiday types you are interested in.