South East Asia Budget |
Free Travel Brochures
View Basket

The following free holiday travel brochures feature South East Asia Budget holidays, tours and packages – click the GET THIS FREE button to order your South East Asia Budget holiday brochures.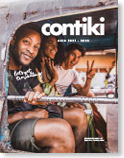 2021-2022 When you travel Asia, India or Africa, you want to make sure you do it right. You want special treatment & exclusive access that turns a regular trip into the trip of a lifetime. That's why Contiki offers you a Backstage Pass to Asia. It's a combination of many things that gives you unrivalled value & sets the Contiki experience apart from the rest. Contiki's small group sizes are perfect for that intimate experience that allows you to meet other like-minded travellers. EarlyBird Deals!
> MORE...
---
---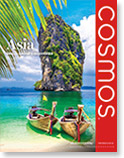 2021 Thailand, Vietnam, Cambodia, Japan, India, China Cosmos is no ordinary travel company. Entirely dedicated to giving you the excitement of faraway places at a down-to-earth price, Cosmos has few rivals and no match in the field of value travel. You get the experience while Cosmos takes care of the details. A Cosmos trip makes the best possible use of your time. The day-today itineraries offer clear, complete, and uncomplicated descriptions. All Tour Directors are experienced professionals who smooth your way through exciting destinations.
> MORE...
---
---