Arctic Greenland & Wild Atlantic Canada View Basket
To order this holiday brochure for FREE delivery to your home or computer, click the GET THIS FREE button.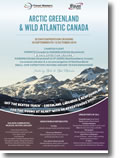 This brochure is no longer available on this website.

An exclusive opportunity to cruise the northermost reaches of the world
Departs from Toronto, Canada, on 18 September 2019 | 25 days expedition cruising
Escape on an expedition ship built specifically for adventure, taking in the grandeur of nature. Expeditions offer an adventure itinerary, looking for iconic wildlife in their natural setting, experiencing indigenous culture, learning about the natural environment, and meeting the people of remote locations. Insider information from on-board experts in fields like zoology, biology, geology, anthropology and history, help make sense of what you are seeing and experiencing.
Expedition cruising has to be flexible so as to respond to nature and the environment outside. Days are often filled with unscripted moments - wildlife sightings, weather changes, spontaneous experiences that take you by surprise. While traditional cruises in bigger ships hop from port to port, keeping to a tidy schedule, an expedition ship goes wherever the action is, the schedule continuously subject to change. The capabilities of our expedition ship will enhance your journey, and take you further than any other form of exploration. There are crowning moments in every holiday you take, but only an expedition ship can deliver the freedom of exploration. It's a special experience!
Ocean Endeavour is an expedition vessel - she is not luxurious. Accommodation is comfortable 4 star.
With a capacity of just 198 guests, Ocean Endeavour boasts a 1B Ice Class rating, enabling her to freely explore right through the arctic summer. At 137 metres in length, she has plenty of space, inside and out on deck. The ample decks offer comfortable lounge chairs, a swimming pool (if you're game!), two saunas and a hot tub jacuzzi. The spacious interior allows for three lounges where varied presentations and workshops can take place simultaneously.
The ship's shallow draft & manoeuvrability allow access to fjords, bays and isolated communities. Ocean Endeavour is an ideal expedition vessel, outfitted with 20 zodiacs, advanced navigation equipment, multiple lounges, and a 'top deck' observation room. She is purpose-built for comfortable passenger experiences in remote environments.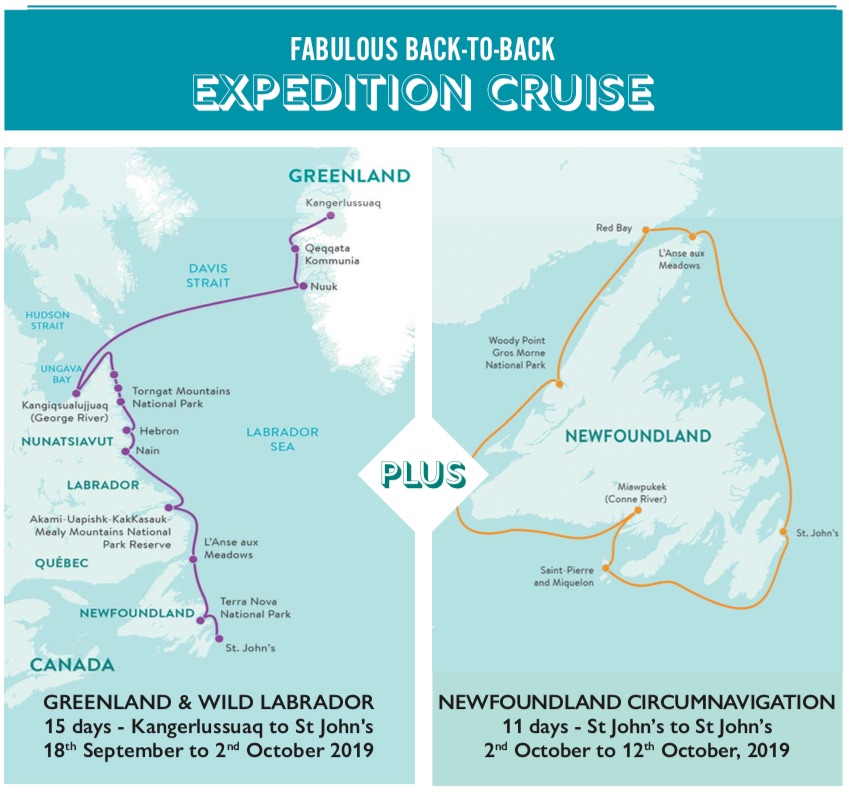 Why Travel Masters
With over 20 Years' Experience, Travel Masters boasts an award-winning team of highly qualified international consultants trained to assist you in all your travel needs.
Having travelled most continents of the world and experienced a number of the most diverse cultural backgrounds known to mankind, they offer clients a personalised approach to booking holidays, with extensive personal knowledge and understanding.
Managing directors Beth and Bob Malcolm are champions of the travel industry, with collectively more than 30 years' experience between them. Beth is well recognised in the travel and tourism sector as the past National Vice-President of the Australian Institute of Travel and Tourism, and as the two-time winner of the Australian Travel Management Award.
Bob and Beth personally escort small groups to unique and culturally diverse destinations throughout the world, ensuring that each person on the tour has the experience of a lifetime. Whether it's travelling to tourism meccas or exotic islands, you will be guaranteed a well organised, well paced and memorable holiday.
Awards
Best Regional Travel Agency in Australia
Australian Travel Centre of the Year
State and National Awards for Excellence
This brochure covers the regions and holiday types listed below. Click on the links to see more free travel brochures covering the regions and holiday types you are interested in.