Exclusive Small Group Tours View Basket
To order this holiday brochure for FREE delivery to your home or computer, click the GET THIS FREE button.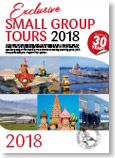 Eastern Europe Travel & Russian Travel Centre
This brochure is no longer available on this website.
Exclusive Small Group Tours through Russia, Eastern Europe & Mongolia
Russia | Trans-Siberian Rail Journeys | The Baltics | Poland | Czech Republic | Mongolia | Hungary | Romania | Bulgaria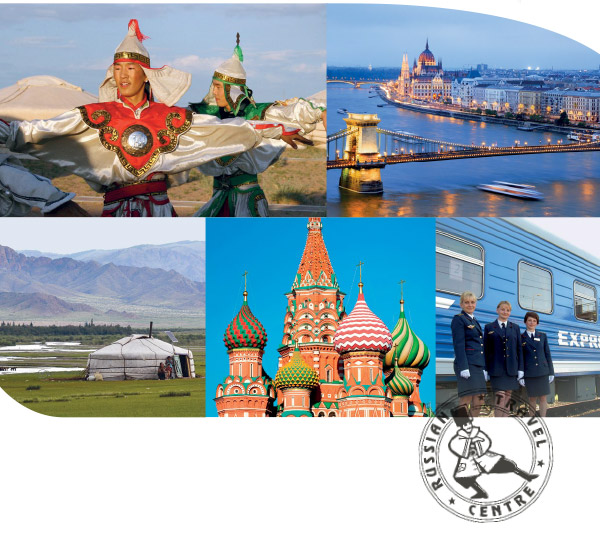 To celebrate their 30th anniversary, the Russian Travel Centre has released several small group departures to a number of exciting and unique destinations.
These are the Russian Travel Centre's own tailor-made tours, specifically designed for discerning travellers who are seeking something special, from a long-established, well-respected tour operator.
The minimum group number is 2 and maximum 15. Departures of all tours are guaranteed.
Exclusive Small Group Tours
The Baltics, Poland & Prague - 16 days/15 nights
Russian Highlights & the Baltics - 16 days/15 nights
Trans-Siberian Rail Journey including Naadam Festival - 24 days/23 nights
Trans-Siberian/Mongolian Rail Journey Beijing to St Petersburg – 23 days/22 nights
Mongolia in Depth including Gobi Desert – 15 days/14 nights
Budapest to Sofia – 14 days/13 nights
Romania in Depth – 10 days/9 nights
About Russian Travel Centre
Since 1987, Eastern Europe Travel/Russian Travel Centre has been a specialist and innovator in organising travel through Russia and neighbouring countries, and is still pioneering new experiences to this fascinating region.
This highly experienced and knowledgeable travel company brings you the most comprehensive range of travel options for Russia, the Baltics, Scandinavia, Central Asia, Mongolia and Uzbekistan – and the ever popular Trans-Siberian rail journey.
Programs cover all styles – independent travellers seeking maximum flexibility, semi-independent tours and fully escorted, fixed departure tours by rail or coach.
Featured hotels are personally inspected in Moscow, St. Petersburg and even along the Trans-Mongolian rail journey, to ensure information is accurate and up-to-date. A specialised team of friendly consultants regularly travels to these destinations and continues to offer you in-depth knowledge.
Take advantage of Russia Travel Centre's expertise to organise a holiday of a lifetime for you to these amazing destinations.
Satisfied clients…
I cannot say enough nice things about our Russia trip and what your company did for us. It was seamless. I am now recommending anyone to take the trip as Russia is such an interesting and beautiful place to visit. – Gail, NT
Just wanted to express our appreciation for your input into our recent travels to Russia. The whole trip went without a hitch and was great fun! Thank you for your part – we will be recommending you highly. – Win, TAS
Loved Russia – everything was perfect – amazing place. The cruise was great and so glad we chose the spacious suite. Thanks for everything. – Cassandra, SA
This brochure covers the regions and holiday types listed below. Click on the links to see more free travel brochures covering the regions and holiday types you are interested in.