Eastern Europe Travel & Russian Travel Centre |
Free Travel Brochures
View Basket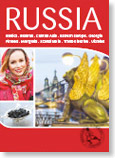 Eastern Europe Travel & Russian Travel Centre
The Russian Travel Centre has been delighting Australian travellers with exotic new experiences in Russia and Eastern Europe for more than 30 years. This knowledgeable company offers the most comprehensive travel options for Russia, Eastern Europe, Belarus, the Baltics, Uzbekistan, Mongolia and Scandinavia. You'll find everything for the independent traveller - hotels, sightseeing, Volga river cruises and Trans-Siberian rail journeys, plus semi-independent and fully-escorted fixed departure small group tours.
> MORE...
---
---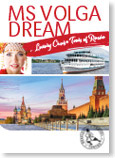 Eastern Europe Travel & Russian Travel Centre
Explore Russia through its ancient waterways on a relaxing river cruise with the specialists, the Russian Travel Centre. The boutique MS Volga Dream offers an intimate cruising experience with just 109 guests. Travel between Moscow and St Petersburg to experience life in the riverside towns and rural settlements. This cruise has a unique feature that will enhance your experience in many ways. Spend 3 nights in centrally located 5-star hotels in both Moscow and St Petersburg, close to the main sights.
> MORE...
---
---