South & Central America, Asia, Africa, Antarctica View Basket
To order this holiday brochure for FREE delivery to your home or computer, click the GET THIS FREE button.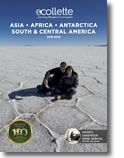 This brochure is no longer available on this website.
Discover the world with Collette – escorted tours, river cruises, rail journeys, small group tours, garden holidays and more…
Antarctica | South America | Peru | Galapagos | Costa Rica | Panama | Africa | Tanzania | South Africa | Botswana | Zimbabwe | Egypt| Morocco | China | Indochina | India |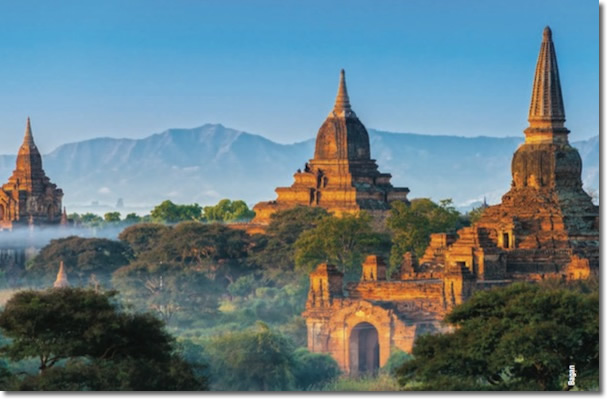 A wealth of guided tours, expertly put together to help you explore your dream exotic destinations, is all yours with Collette. This extraordinary collection of journeys will inspire and delight every traveller who dreams about seeing the more exotic parts of the world their way with like-minded explorers. The adventure starts when you see Collette's incredible range of tours, extensions and small group journeys in the South & Central America, Antarctica, Asia and Africa. Must-see highlights, captivating cultures, iconic landmarks and culinary treasures… it's all here.
A true travel experience starts and ends with people
There's a freedom in guided travel that you won't experience on your own. Knowing that everything will run smoothly, knowing that the hotel will be just right, knowing that all the must-see highlights are included… this is what travelling with Collette is all about.
Your Collette Tour Manager is with you throughout your travel experience.
This is the only way to travel. From finding the perfect hotel to blending cultural experiences and free time with incredible must-see inclusions, Collette does it for you, seamlessly handling it all — you simply revel in the adventure.
No matter how you want to see the world, Collette can take you there. Whether you want to travel across an entire country, dive into a local culture or come to know one of the world's great cities, Collette has the travel experience that's right for you. See the world the way you want to see it. With over 90 tours across the world, the possibilities are endless.
Explorations Small Group Tours
With just 12 to 24 passengers, these personal adventures focus on culinary experiences, cultural immersions and unique accommodations that capture the destination. Enjoy a new perspective on the world.
Grand Gardens
Enjoy the finest in horticulturally themed travel with esteemed partner, the Royal Horticultural Society. Combine the thrill of guided travel with experiences at the world's great gardens.
Single-Hotel Stays
Explore and relax in the world's most remarkable destinations during a single-hotel stay. Immerse yourself in the fanfare of a grand city or unwind in the timeless countryside.
With Collette, the World is Within Your Reach
Collette is a third generation, family-owned company with offices in the United States, Canada, Australia and the United Kingdom. Since 1918, Collette has been sharing a love of travel. Today the worldwide travel collection features comprehensive land tours, river cruises, rail journeys, small group tours, garden holidays and more.
South & Central America Plus Antarctica

Cultures of Peru & Bolivia, 14 days
Machu Picchu & the Galapagos Islands, 15 days
Peru: Ancient Land of Mysteries, 11 days
Highlights of South America, 9 days
The Complete South America, 23 days
Costa Rica: A World of Nature, 12 days
Tropical Costa Rica, 9 days
Discover Panama, 9 days
Adventure to Antarctica, 16 days

Africa & The Eastern Mediterranean

The Plains of Africa, 13 days
Spectacular South Africa, 12 days
Spectacular South Africa
featuring Swaziland, 14 days
Exploring South Africa, Victoria Falls & Botswana, 13 days
Colours of Morocco, 10 days
Treasures of Egypt, 12 days
Dubai, Oman and Abu Dhabi, 11 days
Iconic Israel, 9 days

Asia

Cultural Treasures of Japan, 13 days
Mysteries of India, 14 days
India's Treasures, 9 days
Exploring Sri Lanka, 12 days
Kingdoms of Southeast Asia, 19 days
Taste of Vietnam, 14 days
Discovering Myanmar, 12 days
Wonders of China & the Yangtze River, 18 days
This brochure covers the regions and holiday types listed below. Click on the links to see more free travel brochures covering the regions and holiday types you are interested in.