Macedonia |
Free Travel Brochures
View Basket

The following free holiday travel brochures feature Macedonia holidays, tours and packages – click the GET THIS FREE button to order your Macedonia holiday brochures.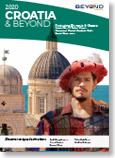 Croatia | Greece | Turkey | Slovenia | Montenegro | Albania | Macedonia | Serbia | Bosnia & Herzegovina The Balkans – southern Europe's small yet captivating region between the Adriatic and Black Sea – offers visitors great value and a wealth of wonderful treasures to discover. Beyond Travel brings you the widest selection of hotels and sightseeing tours at competitive prices, independent itineraries for travellers who want to do their own thing, tailor-made journeys, fully escorted tours, small ship cruises and Dalmatian Island cruises. EarlyBird Deals!
> MORE...
---
---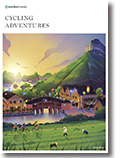 Europe | Africa | Asia | Americas | India Exodus' cycling tours come in all shapes and sizes, from gentle cycling tours in the Loire region of France to a fully supported expedition in Morocco's High Atlas Mountains. Or try pedalling the length of Vietnam and getting under the skin of its unique culture and cuisine, or emulating the pros on a leg-burning tour through the Pyrenees. On cycling tours you can fully engage with your surroundings and really immerse yourself in a destination. Travel further than you can on foot, and enjoy the freedom to stop whenever you want to explore hidden areas that are inaccessible to cars and buses. What better way to travel?
> MORE...
---
---