To order this holiday brochure for FREE delivery to your home or computer, click the GET THIS FREE button.
Discover Cuba's revolutionary history & unique culture
Rhythms of Cuba – 14 Days – Departs Havana 17 March 2023
Mexico & Cuba – 14 Days – Departs Mexico City 3 March 2023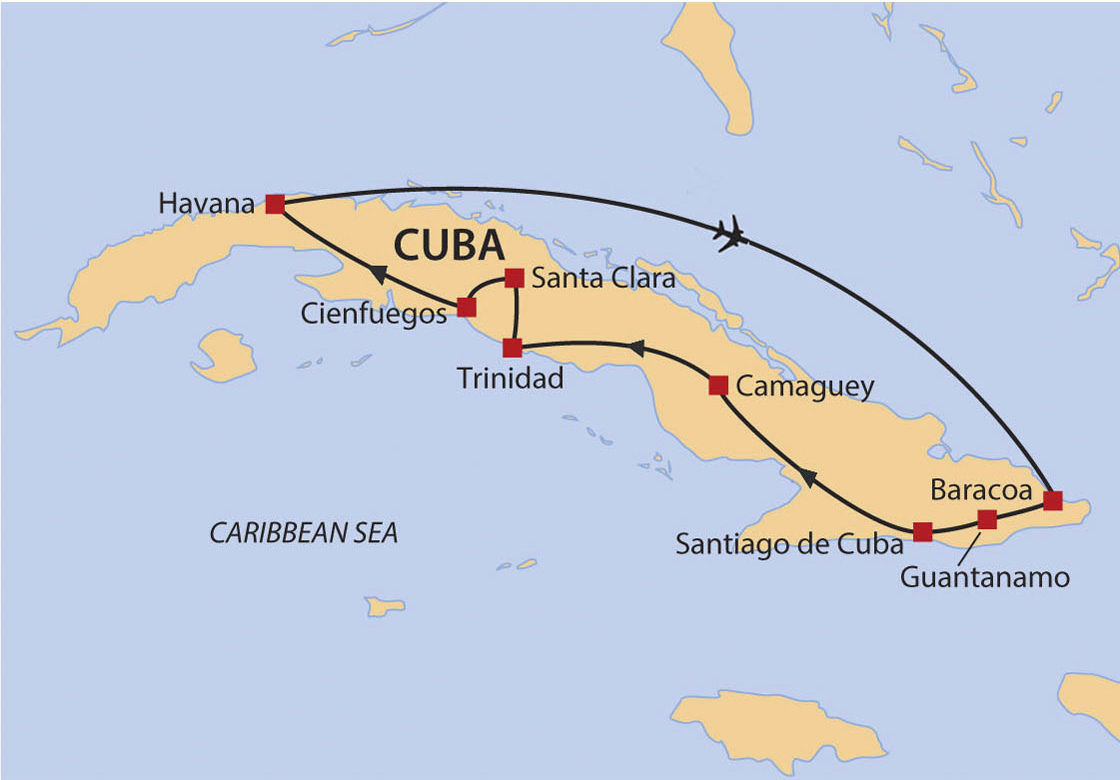 Change is afoot in Cuba but for now at least it remains a wonderful mix of colourful revolutionary history, faded colonial mansions, vintage cars, glistening Caribbean beaches, incredibly friendly people and everywhere the sounds and rhythms of Afro‐Cuban music.
Discovered by Italian explorer Christopher Columbus on his journey to the Americas in 1492, Cuba has at times belonged to both the Spanish and British Crowns and was even briefly ruled by the U.S. military before gaining independence in 1902. Political corruption and a series of despotic rulers culminated in the overthrow of the dictator Batista and so began the Cuban revolution led by Fidel Castro.
Your Byroads tour of Cuba is comprehensive and has been crafted to let you experience the many historical and cultural aspects of this island nation. Along the way you will discover the secrets of Cuban rum; roll your own Cuban cigar and enjoy dinners in Paladares – small family run restaurants in the homes of local Cubans. There's time to dance the salsa, enjoy the rhythms of Cuban Son, hike in the hills and lay back on the white sandy beaches of the Caribbean.
Beginning in Havana you will explore the colonial streets, discovering the city's colourful culture and learning the compelling history of the country. You then head to Cienfuegos, stopping to swim at the infamous Bay of Pigs. There is time to reflect on the Cuban revolution at the Che Guevara memorial before reaching charming Trinidad town. In Camaguey you will explore the narrow streets by bicycle taxi and in Cuba's second city of Santiago de Cuba you will climb to the turrets of San Pedro Fort. A tour highlight is a local ferry ride to the tiny island of Cayo Granma, a tiny fishing village with red‐roofed wooden houses.
Finally you arrive in Baracoa, Cuba's oldest and most isolated town at the eastern most end of the island. There's time here to relax and unwind before flying back to Havana where your trip ends.
Your host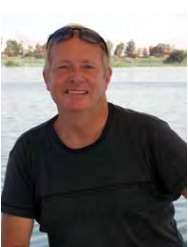 Steve Mortimer heads up Byroads Travel and will be your host on this tour. Steve has nearly 30 years in the travel industry and has travelled to well over 100 countries. He has worked with a number of well‐ known Australian adventure travel companies including 13 years as a Product Manager and Operations Director for Peregrine Adventures. Most recently he has been involved in researching and developing holidays in several different regions of the world, including Latin America and the Middle East where he has lived.
Steve likes nothing better than getting out and about with like‐minded travellers, sharing his knowledge and introducing participants to some of the world's most interesting places, peoples and cultures. He first went to Cuba in 2003 and has been a regular visitor ever since.
With Byroads' itinerary you can be confident you'll visit all the 'must see' attractions – and much more, however there are some days when you'll have time to wander and make some of your own discoveries. Throughout the tour local guides are employed to provide a wealth of background information and share their extensive local knowledge.
This brochure covers the regions and holiday types listed below. Click on the links to see more free travel brochures covering the regions and holiday types you are interested in.