Oberammergau 2020 Small Group Tours View Basket
To order this holiday brochure for FREE delivery to your home or computer, click the GET THIS FREE button.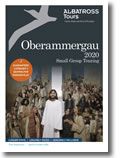 This brochure is no longer available on this website.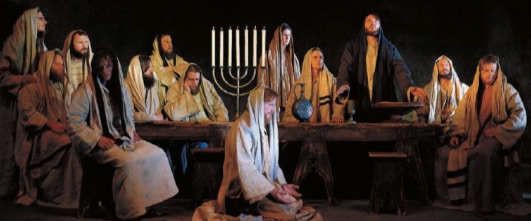 Oberammergau 2020 Small Group Tours
Albatross Tours 44-page brochure showcases a variety of excellent Oberammergau Passion Play 2020 touring programmes ranging from 5 to 22 days.
Travel with the Passion Play Specialists
Operating European tours successfully for well over 20 years, this will be the third Oberammergau Passion Play series Albatross Tours has conducted. In 2020, Albatross Tours will be offering over 78 departures from May to October, all with guaranteed best-in-house seats, premium seating CATEGORY 1, for all performances.
Enjoy Guaranteed Best in House Seats
Albatross Tours has reserved premium seating CATEGORY 1 for all performances to make sure you have the best possible seats for the Passion Play!
Relaxed pace with longer stays
Albatross' tours are always designed to have a more leisurely pace with 2, 3 and even 4 night stays in each captivating city or region.
Small, more intimate groups
Enjoy a more personal experience travelling with a small group of like-minded travellers. Albatross Tours' group sizes range from just 10 to 28.
Genuinely inclusive
Albatross tours is genuinely inclusive and already include special excursions, feature dinners and sightseeing for you - even your 'end of tour' tips are included! Albatross Tours assures you there are NO 'optional' activity costs.
'My Time' Guaranteed!
On every itinerary, Albatross Tours ensures adequate, well-planned 'My Time'. This enables for more time for you to relax, to explore at your own pace as well as more time
This brochure covers the regions and holiday types listed below. Click on the links to see more free travel brochures covering the regions and holiday types you are interested in.