Qatar |
Free Travel Brochures
View Basket

The following free holiday travel brochures feature Qatar holidays, tours and packages – click the GET THIS FREE button to order your Qatar holiday brochures.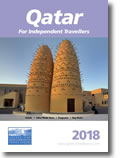 Greece & Mediterranean Travel Centre
Qatar is a country undergoing massive transformation of affluence and extravagance. Doha is the capital and a world-class city in the making, with the must-see Museum of Islamic Art, perhaps the finest traditional outdoor Souq in the Gulf region, and burgeoning arts and culinary scenes. The food alone is a must try, from kebabs, breads to hummus, the list of delights you'll be able to sample in Qatar goes on and on. When planning your next holiday in the Middle East - Qatar - is definitely a destination to add to the list.
> MORE...
---
---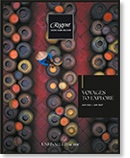 Jan 2018-Jun 2020 Mediterranean | Northern Europe | Caribbean | Alaska | Canada | New England | Asia | The Pacific | Africa | South America | This is cruising as you want it to be - a sumptuous world where your every wish, your every whim and your every want are met with personalised service, luxurious comfort and complete fulfilment of your passion for travel. Anticipate an unforgettable journey where everything is included, without exception and without compromise. Experience the extraordinary with Regent Seven Seas Cruises and create memories to last a lifetime.
> MORE...
---
---