Garden Tours |
Free Travel Brochures
View Basket

The following free holiday travel brochures feature Garden Tours holidays, tours and packages – click the GET THIS FREE button to order your Garden Tours holiday brochures.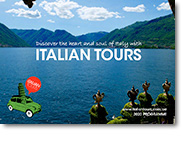 2022 Discover the heart and soul of Italy on these genuine small group tours. Italian Tours offers the ideal Italian experience – a fun holiday in really small groups where individuals matter. Luca and Philippa personally see to all aspects of each tour. Discover the inspired, tantalising, passionate Italia that only an off-the-beaten track holiday can give. Stylish itineraries all set the scene for Italian Tours' magic – Tuscany, Venice, Puglia, Rome … immerse yourself completely in this exuberant culture.
> MORE...
---
---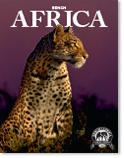 Celebrating 50 Years As the founders of African Safari holidays in Australia, Bench Africa has the reputation, experience and knowledge to ensure that your holiday exceeds expectations. Choose a scheduled group departure or a tailor-made private safari. Whatever your dream holiday, you'll find it here… overland camping adventures, luxury lodges, thrilling rail journeys and tours through South Africa, Namibia, Botswana, Zambia, Zimbabwe, Malawi, Kenya, Tanzania, Uganda, Rwanda, Madagascar, North Africa & Arabia. Special Offers
> MORE...
---
---