Lindblad-National Geographic Arctic View Basket
To order this holiday brochure for FREE delivery to your home or computer, click the GET THIS FREE button.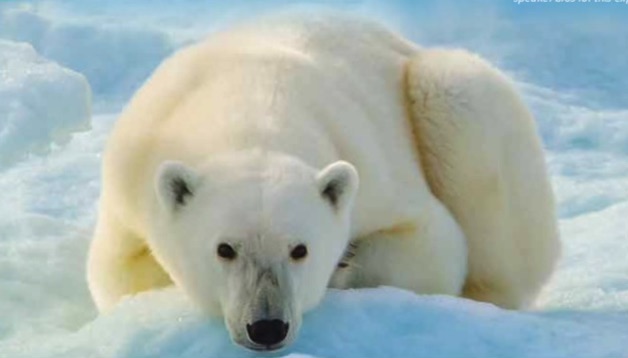 Iceland, Greenland, Canada, Svalbard, Norway, Alaska, Russian Arctic
Refined over decades, Lindblad Expeditions' Arctic itineraries are designed to deliver adventurous experiences that will exceed your expectations. Lindblad Expeditions is celebrating dual 50-year anniversaries in Antarctica and Galápagos, and have been exploring the Arctic and subarctic for nearly as long. Lindblad Expeditions understands the region, what it takes to safely operate there, and equally important, what constitutes the richest, most engaging and rewarding travel experience for you.
The Arctic is among the planet's most interesting regions. Choose the itinerary that interests you and Lindblad Expeditions promises you thrilling experiences in 2018-2019.
Unlocking The Uncharted For Three Decades
Like the bold adventurers who came before – the early Vikings, countless Northwest Passage seekers, and North Pole explorers – our connection and contribution to the Arctic runs deep. Not only have we been bringing citizen explorers up north since the 80s, but we have been instrumental in working to uncover the tantalizingly blank spots of this vast geography. When you go with us you go with the best and most knowledgeable expedition team in the region, exemplified by people like Captain Leif Skog, Lindblad VP of Marine Operations and Master of National Geographic Explorer since 2008. He has been creating detailed mud maps of the sea floor for more than 35 years, using sonar to identify safe, new passageways throughout the Arctic.
This pioneering work eventually led Captain Skog, along with longtime Lindblad expedition leader and naturalist Bud Lehnhausen, to help co-found AECO (Assn of Arctic Expedition Cruise Operators), a governing body which sets the standards for responsible, environmentally friendly and, above all, safe travel in Arctic waters. There is still much to be mapped – from the east coast of Svalbard up into the ice-choked waters of the Canadian High Arctic and beyond— and today twenty vessels now crowdsource this critical work, adding their 'soundings' to a growing collection. Our expert teams keep us on the forefront of polar exploration, creating unequaled opportunities for you to venture safely into the Arctic's wildest reaches.
Your team
Discover the Arctic with a veteran expedition leader, an assistant expedition leader, and a team of seven naturalists/cultural specialists well-versed in the region's flora, fauna, and human history. An undersea specialist will share their expertise and passion for the incredible undersea, while a National Geographic photographer, a Lindblad- National Geographic certified photo instructor, and a video chronicler aboard will ensure you go home with amazing shots and a DVD that captures the story of your voyage. Plus, a wellness specialist will help enhance the relaxing and revitalizing benefits of life aboard.
Your ship
National Geographic Explorer is a genuine expedition ship, not a cruise ship masquerading as one. Therefore, it's uniquely equipped to facilitate our brand of keen seeing and experiencing—with state-of-the-art tools for exploration. An unparalleled base for discovery, Explorer enables the fullest expression of our expedition style: an intimate, authentic, learning-oriented environment.
This brochure covers the regions and holiday types listed below. Click on the links to see more free travel brochures covering the regions and holiday types you are interested in.