Harbin Ice & Snow Festival, Northern China View Basket
To order this holiday brochure for FREE delivery to your home or computer, click the GET THIS FREE button.
A truly unique and special escorted small group tour
Departs from Australia 11 January 20201 | 7 Days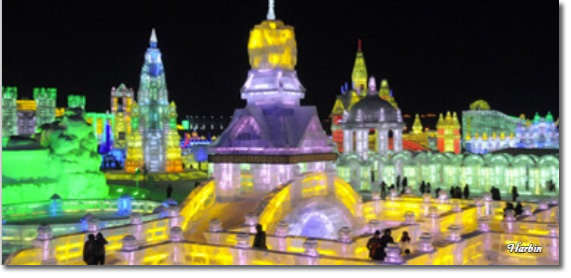 This Travel Masters Special Tour is fully escorted from Brisbane and promises the most exciting, outstanding Ice & Snow experience in the world – all at great value.
The Harbin Ice and Snow Festival is a totally unique artistic and cultural event, originally started in 1963. Interrupted for several years by China's Cultural Revolution, the Festival then recommenced in its current format in 1985 and has run annually ever since.
The festival now attracts a million visitors to Harbin over its approximately six weeks duration, and is recognised as the most outstanding of the four major ice and snow festivals in the world.
Why Travel Masters
With over 20 Years' Experience, Travel Masters boasts an award-winning team of highly qualified international consultants trained to assist you in all your travel needs.
Having travelled most continents of the world and experienced a number of the most diverse cultural backgrounds known to mankind, they offer clients a personalised approach to booking holidays, with extensive personal knowledge and understanding.
Managing directors Beth and Bob Malcolm are champions of the travel industry, with collectively more than 25 years' experience. Beth is well recognised in the travel and tourism sector as the past National Vice-President of the Australian Institute of Travel and Tourism, and as the two-time winner of the Australian Travel Management Award.
Bob and Beth personally escort small groups to unique and culturally diverse destinations throughout the world, ensuring that each person on the tour has the experience of a lifetime. Whether it's travelling to tourism meccas or exotic islands, you will be guaranteed a well organised, well paced and memorable holiday.
Awards
Best Regional Travel Agency in Australia
Australian Travel Centre of the Year
State and National Awards for Excellence
Tour Highlights
Return flights from Brisbane
6 Nights' Accommodation
Full time services of an experienced English-speaking guide in Harbin and Tour Escort ex Australia
Ice and Snow World

Sun Island Snow Sculptures

Ice Sculpture Show

Siberian Tiger Park

Ice Swimming

Japanese Germ Warfare Experimental Base 731

St Sophia Church

Buddhist Temple
Cable Car
This brochure covers the regions and holiday types listed below. Click on the links to see more free travel brochures covering the regions and holiday types you are interested in.