Britain, Ireland, Europe & Canada Boating Holidays View Basket
To order this holiday brochure for FREE delivery to your home or computer, click the GET THIS FREE button.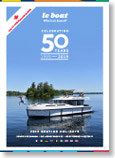 This brochure is no longer available on this website.
The best way to experience authentic Britain, Ireland, Europe & Canada
England, Scotland, Ireland | France, Italy, Germany, Belgium, Netherlands | Canada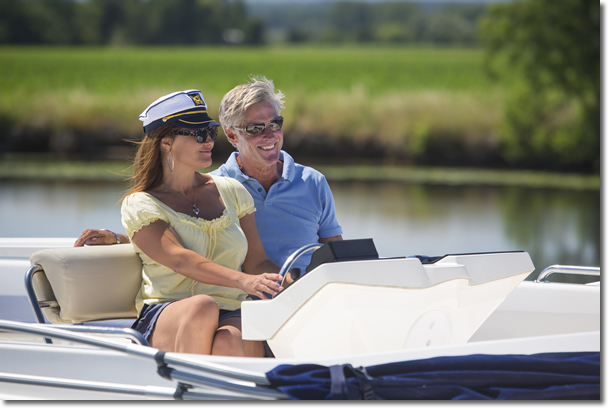 Le Boat offers the widest selection of self-drive boating holidays in the UK and Europe and best of all; no experience is necessary and no license is required.
A Le Boat holiday is a whole new experience that allows you to captain your own way through the canals, rivers and waterways of one of our unique European destinations; stopping wherever you want, for as long as you want.
The Le Boat brochure features all the inspiration and advice you need for your next self-drive boating holiday, including brand new boat models, 15 cruising areas - complete with maps, highlights and suggested routes – and 40 boats with pictures, layouts and specs. Destinations include 9 cruising regions of France, as well as Italy, Holland, Belgium, Germany, England, Scotland and Ireland.
With affordable prices, a Le Boat holiday is perfect for families, couples or groups of friends of any age. Boats can cater for parties of two to 12.
Le Boat arrives in Canada
Le Boat has opened its first cruising destination outside Europe with a new base on the Rideau Canal in Ontario. The spectacular Rideau Canal, a UNESCO World Heritage Site and the oldest continuously operating canal in North America, works its way 202 km from Ottawa to Kingston. As you journey along the Rideau, you'll be able to travel through three of Ontario's most spellbinding regions – Ottawa with its gentle surrounding countryside, the quaint, historic villages of Ontario's Highlands and the stunning lakes and plains that mark your approach to Kingston and the Great Waterway.
This brochure covers the regions and holiday types listed below. Click on the links to see more free travel brochures covering the regions and holiday types you are interested in.