Sports Tours |
Free Travel Brochures
View Basket

The following free holiday travel brochures feature Sports Tours holidays, tours and packages – click the GET THIS FREE button to order your Sports Tours holiday brochures.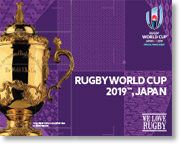 Sep-Nov 2019 Touring with We Love Rugby, the Exclusive Official Tour Operator of Rugby Australia and an Official Travel Agent for Rugby World Cup 2019™, Japan, is not just about a ticket and a hotel; it's an all-encompassing rugby touring experience. Combining iconic sites with off the beaten track touring while enjoying all stages of the tournament, these Escorted Tours give you a taste of all of Japan's splendour. All We Love Rugby tours and packages include Match Tickets and premium hotel accommodation. If you love rugby, We Love Rugby is the way to go.
> MORE...
---
---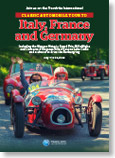 7-26 May 2020 Including the Monaco Historic Grand Prix, Mille Miglia and Concorso d'Eleganza Villa d'Este on Lake Como and a chance to drive the Nurburgring The 2017 Classic Automobile tour to Europe will be fantastic opportunity to visit some of the very best classic motoring festivals in Europe in 2017. Visit the world renowned Goodwood Revival Festival, where classic motoring of days gone by come to life, Chantilly Arts & Elegance, Windsor Concours of Elegance, and drive the Nurburgring on an amazing mix of historic motoring and display cars and much more.
> MORE...
---
---