To order this holiday brochure for FREE delivery to your home or computer, click the GET THIS FREE button.
Top quality adventure - unique discovery tour
26 life-changing days, departs Australia 02 Feb 2022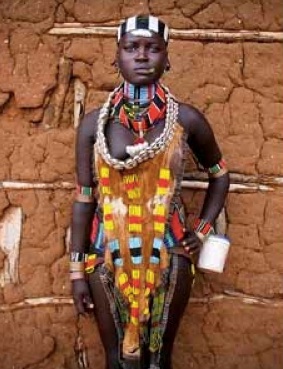 Ethiopia and Uganda, located in north eastern Africa and in close proximity, are both massively misunderstood by Australians. Most of us recall with horror the dreadful famine of Ethiopia and the brutal regime of Idi Amin in Uganda, but both of these traumatic events were more than 30 years ago.
Today, both countries share surprising economic growth and political stability. They are both land-locked 'gems' of the African continent that offer breathtaking scenery, outstanding cultural experiences, and wildlife.
Ethiopia
Ethiopia has the richest historical heritage in Africa. There's a sense of 'otherness' about Ethiopia that is quite intoxicating. It is the only sub- Saharan country with tangible historical remnants stretching back to the ancient Mediterranean civilisations and was the only country to emerge uncolonised from the 19th century 'Scramble for Africa'.
Culturally, historically and scenically, Ethiopia is an extraordinary experience, confounding every expectation. Travellers often arrive expecting poverty, finding instead a vibrant colourful country marked by a sense of infectious pride in its history and culture.
Uganda
Winston Churchill famously referred to Uganda as the Pearl of Africa - how true! Astride the Equator, the country is home to a unique physical landscape of rivers, lakes and stunning mountains, providing the ideal habitat for its diverse wildlife.
Where else but in this uniquely lush destination can you observe tree-climbing lions, track both chimpanzees and mountain gorillas through rainforest undergrowth, then navigate tropical channels teeming with hippos and spectacular birdlife? Less environmental pressures and tourist numbers make Uganda's natural conditions ideal for wildlife viewing.
Another highlight of Uganda is the source of the famous Nile River, exiting from Lake Victoria to begin the long journey northwards to the Mediterranean via Egypt. Discovered by John Speke in 1862, the source of the Nile is yet another experience to cherish. This exclusively designed tour provides a golden opportunity to be your very own modern day explorer.
Discover these two truly magnificent African 'gems', where you will be welcomed with heart-warming hospitality by the people, and experience the awesome grandeur of the environment.
Travel Masters looks forward to you joining them on what could truly be a life changing travel experience.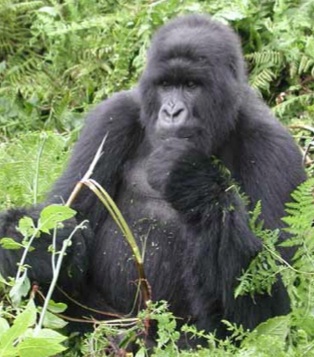 Why Travel Masters
With over 20 Years' Experience, Travel Masters boasts an award-winning team of highly qualified international consultants trained to assist you in all your travel needs.
Having travelled most continents of the world and experienced a number of the most diverse cultural backgrounds known to mankind, they offer clients a personalised approach to booking holidays, with extensive personal knowledge and understanding.
Travel Masters & The Travel Studio personally escort small groups to unique and culturally diverse destinations throughout the world, ensuring that each person on the tour has the experience of a lifetime. Whether it's travelling to tourism meccas or exotic islands, you will be guaranteed a well organised, well paced and memorable holiday.
Awards
Best Regional Travel Agency in Australia
Australian Travel Centre of the Year
State and National Awards for Excellence
Tour Highlights
The World Famous Rock Churches of Lalibela

The Mountain Gorilla of Bwindi Impenetrable Forest

Traditional Tribal People Of Omo Valley
Meskel Festival Celebrations
Gelada Baboons Of The Simien Mountains
Royal Castles Of Gonder
Cruise Lake Tana
Wildlife Safaris – Uganda's Best National Parks
Murchison Falls
Cruising Kazinga Channel
This brochure covers the regions and holiday types listed below. Click on the links to see more free travel brochures covering the regions and holiday types you are interested in.