Asia: China, Japan, India, Nepal, China & South East Asia View Basket
To order this holiday brochure for FREE delivery to your home or computer, click the GET THIS FREE button.
Guided Holidays with Time for You
Featuring INDIA, SRI LANKA, JAPAN, CHINA, HONG KONG, BURMA,THAILAND, CAMBODIA, LAOS, VIETNAM, MALAYSIA, SINGAPORE
Save 10% when you book your trip to Asia by 18 December 2019. *Conditions apply.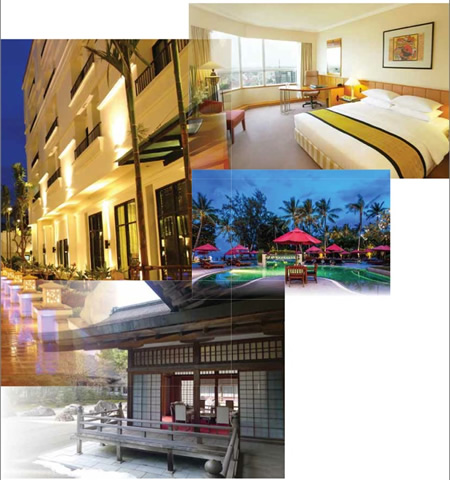 Crafted with local expertise, unique itineraries reveal the real cultures of Asia
Travelling is one of life's greatest experiences. For every new horizon we cross, we broaden our own. For every intriguing character we meet, we become more interesting ourselves. And nowhere more so than in Asia.
From the iconic to the unexpected, Trafalgar connects you to the very essence of Asia like no other. From China to Japan, India and Vietnam, you'll become a local yourself; a part of the story.
Trafalgar's passion for sharing travel experiences, and the exclusive local contacts it hasformed over 68 years, have seen it craft unique itineraries that give you more. In Asia, Trafalgar takes you deeper into its ancient cultures and fascinating traditions – with the exclusive Insider moments on every trip and with the secrets revealed by your bilingual Travel Director, who will become a friend as you travel together.
Trafalgar carefully selects accommodation which complements your holiday, and include Asia's iconic sights. Every day is hassle-free. It's these promises which make Trafalgar the world's most awarded guided travel company – and enables you to uncover the true Asia.
Ways to Explore
Trafalgar has tailored these Asia trips to unique travel styles, giving you a more personalised experience however you choose to explore.
Country Explorer
For those with a keen interest in one destination. What you get? One country, done in depth. You'll focus on exploring more of a single country – from the icons to the hidden gems. 17 TRIPS, 5-15 DAYS
Regional Explorer
For those who want to explore a number of countries. What you get? You'll get a feel for a region, without seeing the entire continent, but getting to know two countries really well. 5 TRIPS, 11-17 DAYS
Mini Stay
For those who want to extend their trip. What you get? The option to add-on a short excursion to your holiday. With a focus on one particular icon or region, you get the chance to extend your trip and enhance your overall travel experience. 4 TRIPS, 4 DAYS
Cruise, Rail & Combos
For those who value the journey as much as the destination. What you get? Rail journeys, lazy river cruises and everything in between. These trips are all about sitting back to relax and enjoy the diversity of the ride. 1 TRIP, 15 DAYS
Asia's exciting mix of ancient and modern revealed on hassle-free holidays
Discover more of Asia than you ever imagined possible. When you travel with an insider, you'll enjoy unique and authentic experiences you won't encounter any other way. It's unbeatable value you can see, hear, taste and discover on every day of your holiday.
In small groups, journey by river and road as you delve deep into China's extraordinary cultural landscape, revealing ancient wonders and Hidden Treasures from imperial city to modern metropolis.
Discover the scenic beauty and welcoming spirit of Vietnam, and immerse yourself in Japan's fascinating fusion of traditional and urban life.
Travel by rickshaw to be the invited guests for lunch at a family Hutong home in Beijing. Experience old-world Japan with a stay at a Ryokan house. Tour China's Tiananmen Square and Forbidden City with a Local Guide. And enjoy a private market tour and cooking lesson with a local chef in Vietnam.
Wherever Trafalgar takes you in Asia, it promises to be an unforgettable journey filled with unique insider experiences beyond anything you could do on your own. For over 65 years, Trafalgar has been bringing travel dreams to life through an intimate knowledge of the places you visit.

Some great-value features you'll enjoy are:
Authentic local dining & unique sightseeing
Experienced multi-lingual Travel Directors
Small groups of 26 to 35 guests
Extensions to Cambodia, Thailand & Singapore
First Class accomodation and transportation
What's always included
The industry's best-trained Travel Directors
All internal flights, rail journeys and travel taxes in Asia
Private English-speaking Meet & Greet service at airports
Must-see sightseeing
Unique Insider Experiences
Expertly sourced accommodation–always with private facilities
Breakfast every day
Selected lunches and up to a third of your evening meals – including tips
All your coach travel – and trains where relevant
All your hotel tips, charges and local taxes – including porter service
Audio headsets for flexible sightseeing
Insider Experiences
Be My Guest – hear stories from local families as you dine on home-cooked dishes with them
Local Experts – feel a local's passion for their home city as they share it with you
Unique Insights – get a rare insight or behind-the-scenes visit into well-known places
Hidden Treasures – encounter secret spots, found (and shared) by your Travel Director
Local Specialities – meet local artisans or sample regional produce
Authentic Accommodation – stay in places which embrace the region's traditions or styles
This brochure covers the regions and holiday types listed below. Click on the links to see more free travel brochures covering the regions and holiday types you are interested in.