Spain & Morocco with Portugal Extensions View Basket
To order this holiday brochure for FREE delivery to your home or computer, click the GET THIS FREE button.
Australia's boutique specialist for the Greece & Mediterranean region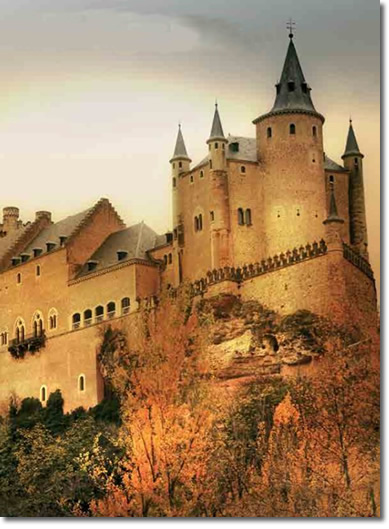 Hotels | Tours | Car Rental | Self Drive … all you need to make your dream holiday a reality
A country which has captivated the hearts of so many tourists for generations, Spain has managed to keep its unique character. From the fascinating Guggenheim to the Moorish palaces, castles, cathedrals and eight thousand kilometres of coastline with beautiful golden or white sand beaches, you will discover something new at every turn. Enjoy a country which continues to delight so many people.
The Greece & Mediterranean Travel Centre has a range of options throughout Spain to suit any traveller and will help you every step of the way to ensure you experience the holiday of a lifetime.
You will find a treasure trove of useful ideas, advice and information to help you design your perfect holiday. Many years of personal experience are combined to ensure that you enjoy the very best of Spain at an affordable price, no matter which standard you prefer.
Halina Kubica and her team do not believe in the concept of "one size fits all". They offer you ideas that you can put together in different ways, and are happy to personalise an itinerary to suit your specific needs and tastes.
What sets the Greece & Mediterranean Travel Centre apart
An Australian owned and operated company that sources product directly from the best suppliers, hotels, coach operators, car rental companies, etc.
Negotiate the best prices and ensure a high standard of service.
A destination specialist, with staff that have travelled extensively throughout the country.
Expertise that generalist operators don't.
Knowledge and product that is unique and not easy to find elsewhere, including online!
A selection of itineraries, choice of group sizes and most itineraries can be tailor-made to suit your needs.
Flexible itineraries
When planning your holiday, you have two itinerary choices: the itinerary you choose when you are at home, and the itinerary you wish you would have chosen when you are already on holiday. The Greece & Mediterranean Travel Centre will help you plan your itinerary and translate your dreams into reality. Only perfect planning can lead to a perfect holiday. In this brochure, you will find a sample of the most popular itineraries. Most of the tours are flexible and can be modified to suit your needs with extra nights.
Expert advice
The staff at Greece & Mediterranean Travel Centre know each destination intimately and are happy to compare and recommend hotels and services that match your tastes, needs and budget. Attention to detail is key to ensuring everything runs smoothly.
It's your choice
The large selection of hotels, tours and itineraries are designed to suit any taste or budget, ranging from basic to luxury, including smaller boutique hotels for a special experience. Whatever your needs, you will find the individualised experience you are looking for.
Optional extras for peace of mind & great value
Most programs are designed to deliver great value for money. Tours or transfers can be added at an extra charge if you require them, including services such as transfers, car hire, ferry tickets and yacht charter. Making these decisions in advance can save you a lot of time, energy and money as they can be difficult to organise once you're there, particularly if you're travelling during peak times.
Contents
Madrid

Madrid Hotels

Madrid Day Tours

Barcelona

Barcelona Hotels

Barcelona Day Tours

Spain Coach Tours

Coach Tours from Madrid

Spain & Morocco

Spain & Portugal Tours

Coach Tours from Barcelona

Spain Car Rental

This brochure covers the regions and holiday types listed below. Click on the links to see more free travel brochures covering the regions and holiday types you are interested in.