China & Hong Kong Heritage Tour View Basket
To order this holiday brochure for FREE delivery to your home or computer, click the GET THIS FREE button.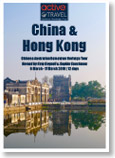 This brochure is no longer available on this website.
Chinese Australian Hometown Heritage Tour Hosted by Kate Bagnall & Sophie Couchman
6 March-17 March 2019 | 12 days
Hong Kong | Jiangmen (Kongmoon) | Kaiping (Hoiping) | Taishan (Toishan, Sunning) | Xinhui (Sunwui) | Zhongshan (Chungshan, Shekki) | Zhuhai
Experience the heritage of Chinese Australian hometowns and share in your tour hosts' informed commentary, extensive research experience and love of travelling in China.
This small group tour has been designed to create the perfect itinerary for a unique holiday, using the expertise, knowledge and skills of Active Travel's experienced tour hosts, local suppliers and industry contacts.
"The highlight of the tour for me was meeting locals who either welcomed us into their homes, generously offered us food or shared their art/music. Cangdong village and visiting diaolous was special." – Terry, VIC
Your tour hosts
Dr Kate Bagnall is a Canberra-based historian who specialises in Chinese migration and settlement in Australia before 1940. She has a PhD from the University of Sydney and is currently an ARC DECRA Research Fellow at the University of Wollongong. Kate has visited Guangdong about a dozen times, living in Zhuhai in 1997 and Guangzhou in 2000.
Dr Sophie Couchman is a curator and historian. She is an Honorary Research Fellow at La Trobe University. Sophie has been active in the field of Chinese Australian history for many years, including as Curator at the Chinese Museum in Melbourne. She has travelled widely in China, living in Wuxi and Shanghai in 2002 and Nanjing in 2013.
Highlights
Explore the history and heritage of Chinese Australian home villages

Meet Dr Selia Tan in Cangdong village, a conservation and development project in Kaiping

Marvel at the UNESCO World Heritage-listed diaolou (watchtowers) in Kaiping

Experience traditional Cantonese food, culture and architecture

Venture off the tourist track for a unique taste of life in southern China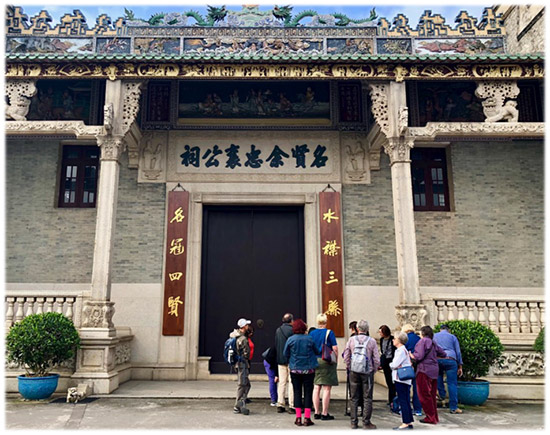 Inclusions
11 nights twin share accommodation with private facilities

Land transportation

Meals as specified in the itinerary (11 x Breakfast, 7 x Lunch, 8 x Dinner)

Sightseeing and entrance fees as specified in the itinerary

Tour hosting by Dr Kate Bagnall and Dr Sophie Couchman, assisted by local experts

Prepaid gratuities
About Active Travel
Active Travel specialises in Independent Journeys to a diverse range of unique destinations. These private tours use private transport and guides, giving you the comfort and security of local knowledge and assistance with the flexibility and freedom to spend time exploring on your own.
Active Travel presents favourite itineraries from countries all around the world designed to inspire your travels. You can choose to book the suggested itinerary or have a trip tailor-made to your interests, destinations and budget. Your trip can depart on any day with a minimum of just two people.
Active Travel's experienced staff have expertise across all seven continents and work with you to create the most amazing holiday memories, saving you precious time while taking care of:
Independent Tours to every destination worldwide

Flights, Trains, Buses and Ferries

Private Groups for friends and family

Hosted Group Tours

River, Ocean & Expedition Cruises

Travel Insurance

Car Hire & Car Leasing

All Types of Accommodation

Corporate Travel and conferences

Independent Journeys
This brochure covers the regions and holiday types listed below. Click on the links to see more free travel brochures covering the regions and holiday types you are interested in.