To order this holiday brochure for FREE delivery to your home or computer, click the GET THIS FREE button.
Explore the Red Centre with Australia's Premium Day Tour Operator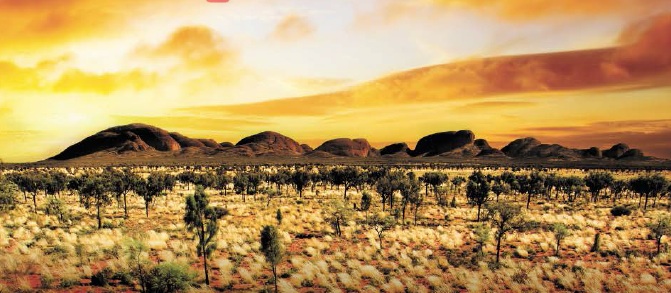 Creating personalised and precious memories for our guests is our speciality, our privilege, and our commitment to everyone who chooses to explore with us.
Sit back and relax
AAT Kings' air-conditioned coaches are the newest in Australia. The vehicles are luxurious and equipped with modern features like reclining seats with seat belts and footrests, panoramic windows, an on-board restroom, two door access and state-of-the-art technology including GPS and PA systems. AAT Kings' coaches also have cold water available to fill up a water bottle.
A walking, talking guidebook
AAT Kings' Driver Guides provide insightful commentary throughout all its Day Tours. They're like a walking, talking, guidebook and their skills, knowledge and sense of fun will bring your experience to life. You're guaranteed to learn something new as well as hear some personal insights from AAT Kings' experienced Driver Guides.
Convenient hotel pick-ups
AAT Kings offers free pick-ups from all hotels in Ayers Rock Resort. AAT Kings will pick you up from your hotel before your tour and return you at the end of your tour.
Guided is the way to go – stress and worry-free!
Why go through the stress of trying to drive yourself when you could save the hassle of vehicle rental, misreading maps, risking missing out on seeing the right places and turning something that should be enjoyable into something quite stressful. AAT Kings' guided Day Tours are very convenient and provide the perfect remedy. All you need to do is jump on, sit back and relax and let someone else do all the driving for you.
You'll have time to take it all in, learn about the area you're visiting, hear the insights from AAT Kings' expert Driver Guide and more importantly, enjoy the company of your family and friends. What are you waiting for?
This brochure covers the regions and holiday types listed below. Click on the links to see more free travel brochures covering the regions and holiday types you are interested in.